Today, the recipient of the Palme d'Or in Cannes for Best Actress  in 1985 (for Mask), the always great Cher turns 70! Although we know that unlike Tina, Cher isn't really keen on aging, we do hope she enjoys the golden 70's as much as Tina! And to celebrate those two true 'Resurrection Icons' a special upload today with this video from the Cher show broadcasted in October 1975. A great medley performance by Tina & Cher joined by Anthony Newley!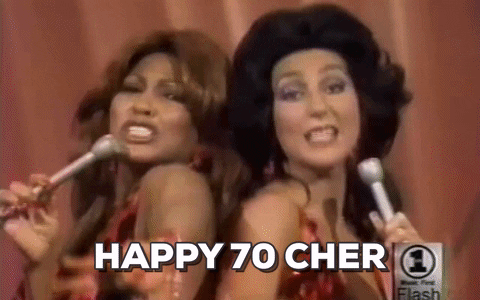 Medley features:
Brother Love's Traveling Salvation Show
Resurrection Shuffle
Saved
Happy Birthday Cher!