Never in my wildest dreams would I ever thought of being awarded for the TINA Blog but it did happen earlier this week. After reaching the decisive level of 100,000 subscribers on Youtube a couple of months ago, the tech company sent this wonderful token called a Silver Play Button. Although I am totally aware that it is TINA's work that is being recognized here, it is still an exciting moment for me and this would have never been possible without each and every one of you! So a big warm thank you for that! With now 130K subscribers on Youtube, 375K on Facebook and 8K on Twitter, the blog reaches more than half a million TINA fans around the globe. Let's make it a million in the coming years!


Moreover, you might have noticed that the TINA Blog layout changed recently. With new graphics, it has also been upgraded to a higher web plan and is now free of all commercials. The ads appearing before were generated by WordPress (who was the getting the money for it) but now they are gone. It has a cost of course, but nothing is too good for TINA and her fans!
This slideshow requires JavaScript.
And finally, while our idol was turning seventy-eight last weekend, fans were once again gathered in Amsterdam for the
8th annual fans party
. Both evenings were really successful and for our last year in the Dutch capital, the TINA Family got even bigger with the presence of a lot of newbies! We welcome them with Open Arms and hope to see even more new fans next year!
Next stop: London, where we will all meet again in March 2018 at the time of the opening of the new TINA Musical. Stay tuned for more information on this event soon!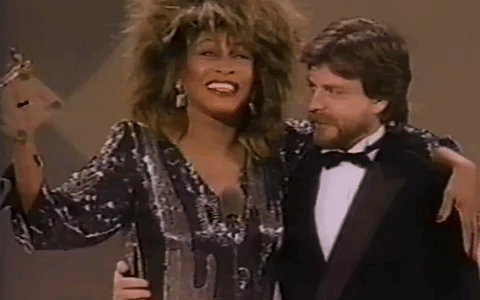 Once again, a big Thank You to all of you for your support over the years, it fuels my enthusiasm to continue!
Love and Light to All! ❤️
And a personal message to Miss Tina: I can hand deliver (after 12am of course) the Youtube Award in Zurich under 24h!